As a family child care provider, you face multiple and unusual risks.  It is extremely important to protect yourself.
The State of New York generally does not require nor mandate business insurance for family childcare providers. Consequently, many providers tend to view it as an unnecessary cash outlay.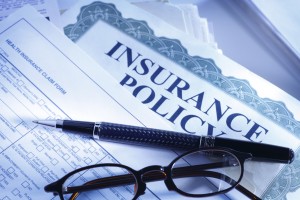 Even if a provider forms a corporation or an LLC, in order to shield personal assets from business liabilities, he/she still risks losing his/her business. Furthermore, small tightly held businesses, which can have a greater difficulty of distinguishing between business and personal, are at greater risk of a court overruling their personal liability protections; particularly in egregious circumstances (negligence or fraud).
Persons who may not own property or have other assets would also benefit from purchasing insurance. In some states, up to 50% of a spouse's wage may be garnished. If a provider leaves the childcare business and takes another job, his/her wages may be garnished. A provider may also be required to sell some assets, such as a second car, and personal items 
Note: Liability waivers can't prevent parents from suing a childcare provider and judges won't enforce them. Also, the injured child could sue the provider later.
A provider should visit his/her state's office of insurance. State governments regulate the insurance industry and provide a number of services to consumers and small business owners.