Contracts and policies clarify expectations and responsibilities and help avoid potential misunderstandings and conflicts. There is no rule as to what should be included in contracts and policies. However, considering the demanding and highly regulated nature of childcare, it is extremely important that expectations and responsibilities are clear between the provider and employees; and the provider and parents.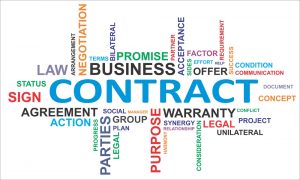 The use of contracts and policies also convey professionalism. Not everyone appreciates that family childcare providers are supplying a professional service; little is understood about the training that must be received, ongoing education requirements, and the many ways that family childcare supports child growth and development.
Contracts and policies also present an opportunity to convey a message about the provider and the program, and can serve as marketing tools.