Preparing a cash flow or operating budget isn't s common practice among family childcare providers.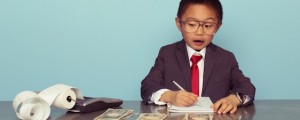 While providers may have an idea of their annual income or revenue, there is less of a grasp on the level of expenditures. Many family child care providers are unable to state the profitability of their businesses and the degree of profitability. This is accompanied by inaccurate record-keeping that may mean higher taxes for the provider resulting from missed opportunities to report all eligible deductions.
Implementing this practice can help a provider ensure that there is sufficient cash to meet obligations, control expenses, see progress in the business, plan the business' future, and set and meet financial goals.
Learn more about Record Keeping & Taxes.