Caring for children can be costly, but there are programs that can help.
Initiatives like the Child and Adult Care Food Program (CACFP), a federally-funded program administered by states, can help pay for meals and snacks served to children who are enrolled in childcare up to the age of 13. CACFP provides aid to family or group day care homes for the provision of nutritious foods that contribute to the wellness, healthy growth, and development of young children. Most family childcare providers are eligible, and joining the program is FREE! Contact your State agency to apply.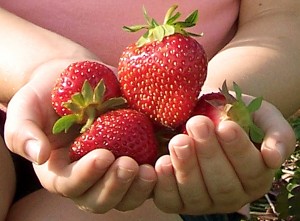 The U.S. Department of Agriculture Food and Nutrition Service has developed The Food Buying Guide for Child Nutrition Programs to help childcare providers:
1) buy the right amount and appropriate type of food for program(s); and
2) determine the specific contribution each food makes toward the meal pattern requirements.
Read and/or print the information by clicking: USDA Food Buying Guide.
Locate your nearest CACFP sponsor below: