Resources & Updates on the Coronavirus (COVID-19)
Below is a list of resources available to NYC residents including parents, students and child care providers.
Families can find out where they can pick up meals by texting FOOD to 877-877
Free Online Mental Health Services – New Yorkers Can Call 1-844-863-9314 to Schedule an Appointment
To prevent infection and to slow
transmission of COVID-19, do the following
Wash your hands regularly with soap and water, or clean them with alcohol-based hand rub.
Maintain at least 6 feet distance between you and other people.
Avoid touching your face.
Cover your mouth and nose when coughing or sneezing.
Stay home if you feel unwell.
Refrain from smoking and other activities that weaken the lungs.
Practice physical distancing by avoiding unnecessary travel and staying away from large groups of people.
Fever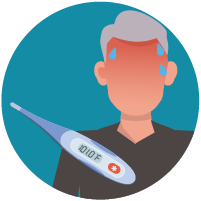 Cough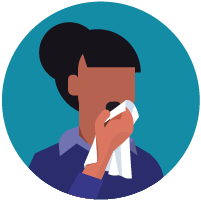 Hard to breath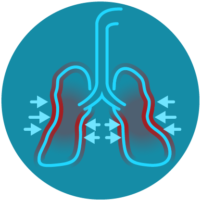 The COVID-19 virus affects different people in different ways. COVID-19 is a respiratory disease and most infected people will develop mild to moderate symptoms and recover without requiring special treatment. People who have underlying medical conditions and those over 60 years old have a higher risk of developing severe disease and death.
People with mild symptoms who are otherwise healthy should self-isolate and contact their medical provider or a COVID-19 information line for advice on testing and referral.
People with fever, cough or difficulty breathing should call their doctor and seek medical attention.
Common symptoms include:
fever
tiredness
dry cough.
Other symptoms include:
shortness of breath
aches and pains
sore throat
and very few people will report diarrhoea, nausea or a runny nose.
NEW YORK
Residents who would like to be tested can make an appointment by calling 888-364-3065 before arriving to one of these sites:
– New Rochelle, serving all of Westchester County
– Nassau County
– Suffolk County
– Rockland County
– Staten Island
– Bronx
NEW JERSEY
Drive-through Testing: Every day, 8:00 a.m. to 4:00 p.m.
Bergen Community College
Paramus Campus – Lots B & C
400 Paramus Road
Paramus, NJ 07652
Testing is free and will be covered by the federal government or personal insurance company. Please bring your insurance card if you have one.
Another testing site opens at the PNC Bank Arts Center in Holmdel on Monday, March 23.
A Hudson County testing center will open on Tuesday by-appointment only. Starting at noon Monday, March 23, appointments may be made by calling 201-388-1097.
CONNECTICUT
– Bridgeport Hospital
– Bristol Hospital
– Charlotte Hungerford Hospital (Torrington)
– Danbury Hospital
– Greenwich Hospital
– Hartford Hospital
– Johnson Memorial Hospital (Stafford Springs)
– Lawrence Memorial Hospital (New London)
– Manchester Memorial Hospital
– Mid-State Medical Center (Meriden)
– Stamford Hospital
– Saint Francis Hospital (Hartford)
– Saint Mary's Hospital (Waterbury)
– Saint Vincent Hospital (Bridgeport)
– Waterbury Hospital
– Yale-New Haven Hospital
Information is provided by the following